WINDOWS 101
Simple terms to help you out
---
FULL FRAME
This means you want everything removed and want to start fresh from the structure of your home. Everything brand new
---
INSERT
This is when you want to change your windows but you want to utilize as much of the existing window possible. Eg: You have a historical home with large detailed interior trim work and you don't want it disturbed.
---
JAM
Vinyl Windows are 3/4" thick, when a full frame selection is picked we need to build the window the thickness of the wall which could be either 4 9/16 2x4 wall or 6 9/16 2x 6 wall. See Diagram Below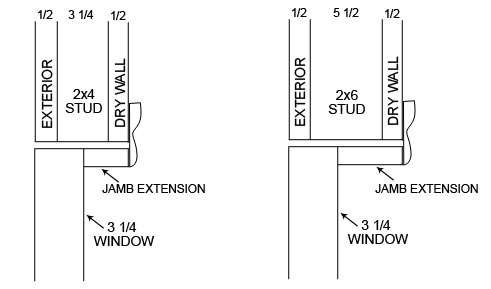 If you have an extremely thick wall such as multi-brick or block, please advise us in the additional note box.
---
GLASS OPTIONS
Low E 272/Argon - probably the best selection for our area. This option will deliver great performance in all seasons.
Low E 366/Argon - an added layer of low E to help reduce sun rays and heat absorption on windows that get lots of sun exposure. Commonly used on West facing walls that get heavy sun late in the afternoon.
---
TRIPLE PANE
This is not a selection on our window builder but it is available. If you want triple pane glass please write it down in the additional notes.
*RECOMMENDED ALERT*
Triple Pane should only be used on small operating windows or fixed units. Trying to incorporate triple pane glass technology in large operating units leads to pre-mature hardware failure and weather strip contact leading to air leaks.
---
GRILLS
All grills come the same colour as the window inside and out. Available colours are: Brass & Pewter.
There are 3 standard picks and a custom.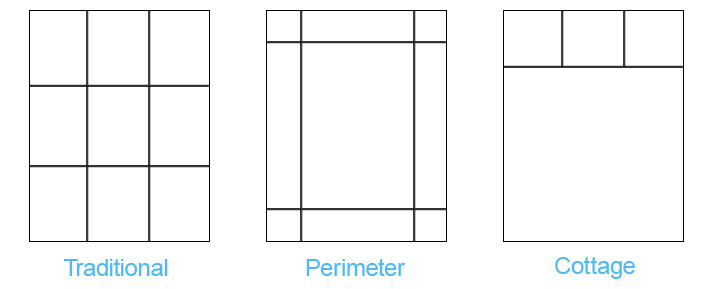 If you select custom just add how many squares per sash.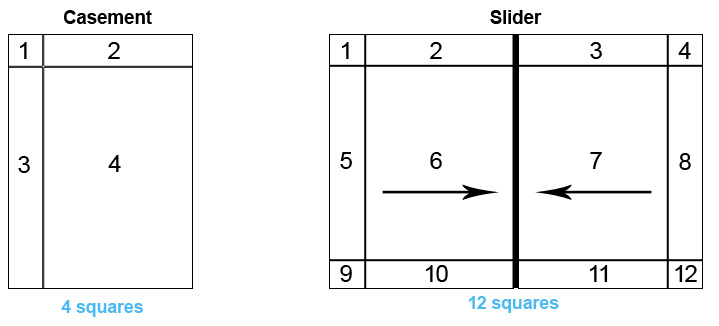 * All grills are priced per square